Who is Behind All This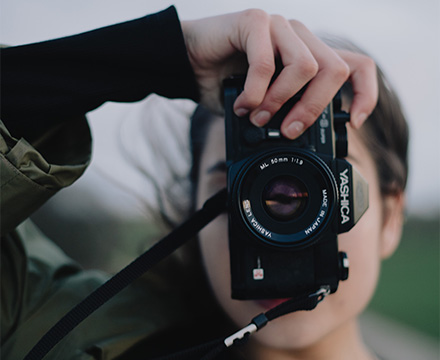 "There is a creative fraction of a second when you are taking a picture. Your eye must see a composition or an expression that life itself offers you, and you must know with intuition when to click the camera. That is the moment the photographer is creative. Oop! The Moment! Once you miss it, it is gone forever." – Henri Cartier-Bresson
If a photographer cares about the people before the lens and is compassionate, much is given. It is the photographer, not the camera, that is the instrument. So we have an absolute faith in our experts' team for adding life to the still picture
A camera alone does not make a picture. To make a picture you need a camera, a photographer and above all a subject. It is the subject that determines the interest of the photograph. And we strongly believe that photography is never done as a duty, it is the passion for it that is reflected in the pictures taken.
Happy Customers
I am absolutely satisfied with The Food Photography!! It was totally worth. The team is very professional and cooperative. The photos had come exactly the way I had expected. Seeing the picture I couldn't believe that it was my dish. I am very impressed by their punctuality and conduct. Would definitely recommend them. Kudos to the work they have done!!Nandini Sardesai
Great work by The Food Photography team! I would love to work with them again! Thanks for the excellent service. Devansh Mukherjee
The Food Photography team is a group of extremely sweet and co-operative people, they looked into our needs and preferences with a lot of care and concern, Shashank Sir personally took a keen interest in the photo shoot for our food and food products. Prabha Dandekar
I couldn't be anymore happy about my decision to choose The Food Photography. The photos and videos are of a high quality and a reflection of excellent workmanship. I highly recommend choosing the talented team for your special dish photography!!!Satyam
Food Photography
We offer the best services for food photography. Breathe life into your food art with our extraordinary photography skills.
With us you will get:
100% Customer satisfaction
Quick Response
Money Value
Address:

208 Sadhna Complex, Radha Krishna Marg Compound, Sector 11, Vashi
Navi Mumbai-400703
Maharashtra, India



Get in Touch:
Copyright © 2022 The Jigsaw.