Commercial Food Photography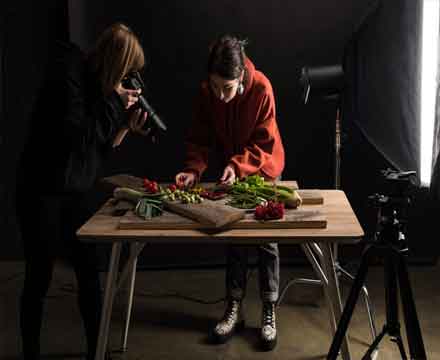 A product photograph depicts the product itself. In post-production, it can be extracted from the background. Now you can place these photos on any color background and they will have transparency.
The layout of food packages can be influenced by product photos. Usually, the props and background used are predesigned and customized to fit each layout. Since product photos have a transparent background, they can be used in many different ways.
The purpose of an advertising photo is to promote a product. Online advertisements such as Facebook Ads and Instagram Promotions can be created using them. They can also be included in banners, catalogs, and billboards.
In some cases, the photographer is responsible for coming up with the creative concept. We have a photographer who is an experienced designer and creative who has experience working across different media. Her favorite thing to do is come up with creative ideas for advertising campaigns.
Food Photography
We offer the best services for food photography. Breathe life into your food art with our extraordinary photography skills.
With us you will get:
100% Customer satisfaction
Quick Response
Money Value
Address:

208 Sadhna Complex, Radha Krishna Marg Compound, Sector 11, Vashi
Navi Mumbai-400703
Maharashtra, India



Get in Touch:
Copyright © 2022 The Jigsaw.