Editorial Food Photography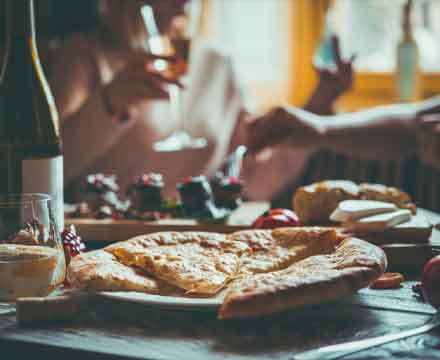 Photographs that are used for editorial purposes are more about conveying a mood. There is a story in it.
Editorial food photography can be used in a variety of ways. For example, an image of a recipe to accompany the text in a cooking magazine, cookbook photography, documentary, and the kind of images that make you go hungry when scrolling through social media.
When it comes to editorial food photography, there is a synergy that occurs between food styling, props, lighting and composition.It's possible to make even the most difficult of foods look mouthwatering when these elements are met.
Fresh fruits are next to a basket of product laid out on a cutting board, packaged in the basket. All of them represent a mood, however, none of them are processed.
Food Photography
We offer the best services for food photography. Breathe life into your food art with our extraordinary photography skills.
With us you will get:
100% Customer satisfaction
Quick Response
Money Value
Address:

208 Sadhna Complex, Radha Krishna Marg Compound, Sector 11, Vashi
Navi Mumbai-400703
Maharashtra, India



Get in Touch:
Copyright © 2022 The Jigsaw.